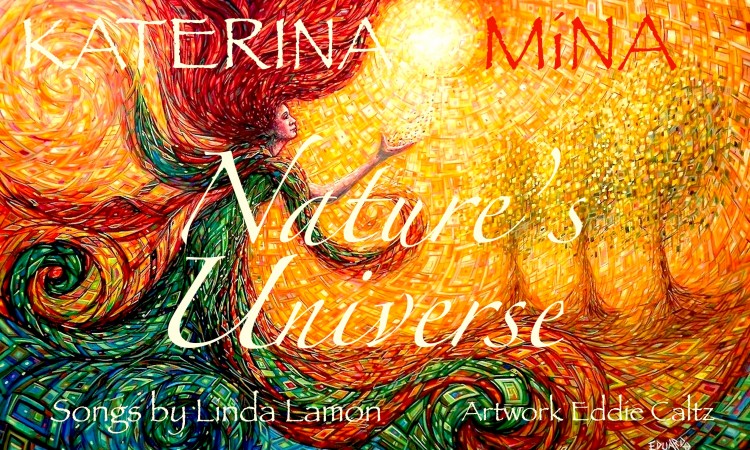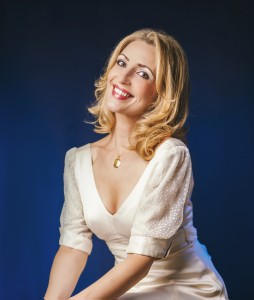 A release date has now been set for the greatly anticipated EP by British soprano Katerina Mina, which contains five works written by UK composer Linda Lamon.
Nature's Universe will be officially released digitally on May 16th  during the inaugural International Day Of Light celebrations at the UNESCO building in Paris.  Katerina will perform two tracks  from the album, which will include 'Look to the Universe, inspired by the late Professor Stephen Hawking.
"The song combines in a remarkable way the beauty of music and the many themes of science." Said John Dudley, International Day of Light steering committee chairman.
Stephen William Hawking died on March 14th 2018. He was an English theoretical physicist, cosmologist, author and Director of Research at the Centre of Theoretical Cosmology within the University of Cambridge.
Both Katerina and Linda met Professor Hawking at the 2014 science and arts festival STARMUS in Tenerife and Linda was enthralled by his talks.
After hearing the Professor again at Starmus in 2016, Linda composed some lyrics, inspired by one of Stephens' quotes and worked them around an arrangement of the classical guitar piece 'Romance'.
"Despite his struggles with Motor Neurone Disease, Stephen has made a remarkable contribution to humanity through his scientific work and his wicked sense of humour." Linda said, adding that her husband David died from MND, so she understood and respected the huge daily physical challenges the professor faced.
Four of the five tracks on the EP are a combination of science and nature themes, expertly sung by Katerina in a classical cross over style. They were recorded at Airtight studios in Manchester and produced by Nigel Stonier.
"Linda's songs are really beautiful and I feel honoured to be performing a selection of them for the International Day of Light." Katerina said.
The EP can now be pre-ordered for £4.99 at Pledge Music