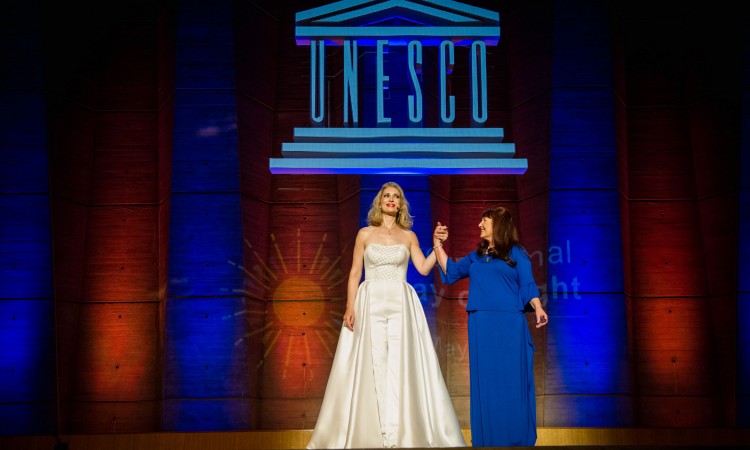 Soprano Katerina Mina gave a dazzling display of talent to open the first International Day of Light at the Unesco HQ in Paris.
Sparkling in blue for the first song 'Look to the Universe' and quartz studded white for 'Rainbow of Light Anthem', to close the event, Katerina delivered Linda Lamon's songs with passion and sincerity which commemorated in part, the late professor Stephen Hawking.
Looking stylish and shining in bespoke gowns by Cypriot designer Victoria Sarri Atelier, Katerina treated the audience to her rich operatic spinto soprano voice with new music that reverberated powerfully around the auditorium, accompanied by an amazing light display by OCUBO.
"The performance was remarkable, beautiful and perfect," exclaimed Professor John Dudley, who is chair of the IDL Steering Committee.
Unesco's Director General Audrey Azoulay addressed the 700 attendees immediately following Katerina's singing, with a speech that outlined the importance that light plays in the sciences, culture, arts, education and sustainable development.
Nobel Laureate's Kip Thorne and Claude Cohen-Tannoudji also gave an enlightening talk about gravitational waves, the Big Bang, black holes, light and atoms.
Discussions around the science aspect of light and it's affect on humanity came from contributors from countries worldwide, including Mexico, Chile, Jordan, Italy Saudi Arabia, Brazil, Russia,France, New Zealand, Africa and America, with CERN and SESAME playing a part.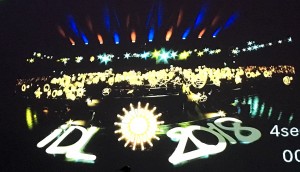 The lighten the mood, the audience took a part in an interactive session with Light Painting World Alliance, producing an impressive result in under a minute.
"Katerina and I were honoured to be part of this important day that will see light celebrated around the world on May 16th every year." said Linda."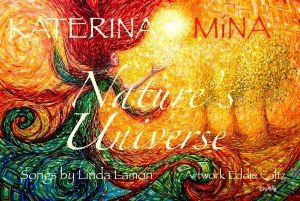 To hear the two tracks that were performed by Katerina plus three other songs also composed by Linda, you can download them on the EP Nature's Universe on Pledge Music HERE
You can  also hear a snippet of each track in this youtube video
NATURE'S UNIVERSE EP TRAILER ON YOUTUBE
To conclude this historical  day, the Unesco building was lit up dramatically by Light artist Kari Kola with his  special creation 'Day and Night in Paris'.