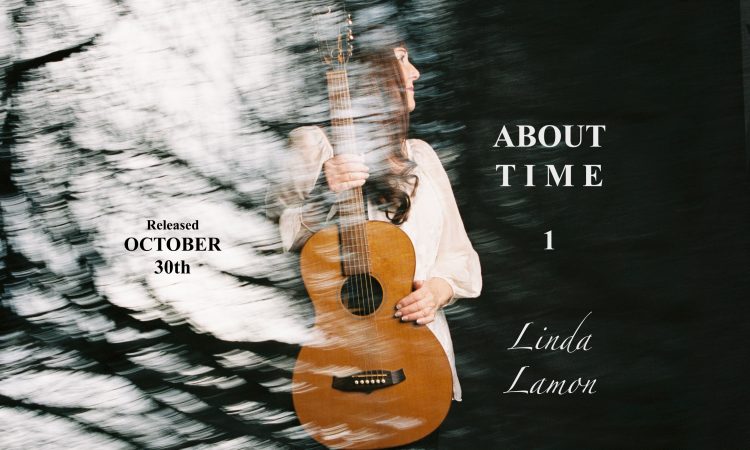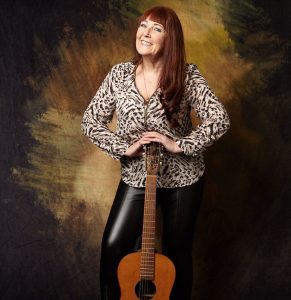 A release date of 30th October has now been set for Linda Lamon's debut album of original material.
https://music.apple.com/gb/album/about-time/1534480572
ABOUT TIME will be available for pre-order from 14th October and includes ten country style tracks recorded in Nashville USA and Manchester UK, incorporating her latest single 'Hold On In Love's Name.'
"It's been a challenge recording these songs in lockdown conditions, but thanks to the professionalism of Tommy Hardern with his musicians at Nashtracks and the hardworking engineers at Airtight Studios, we've produced something that people will hopefully enjoy." Linda said.
All Linda's songs carry personal and poignant stories from different periods in her busy life, which has dipped in and out of the music industry over the years.
They are all influenced by the music that has surrounded the former photo-journalist and librarian, whilst growing up in the Northwest town of Stockport and her subsequent moves (back and forth) to Leicester, London and Dorset.
From the glory days of the Beatles, Beach Boys & Bob Dylan, the guitarist and singer retained her love of soft rock and pop through the 60's, 70's and 80's, before discovering the Blues and Bluegrass in the 1990's, and an encounter with classical music in the 20's when she collaborated with International soprano Katerina Mina.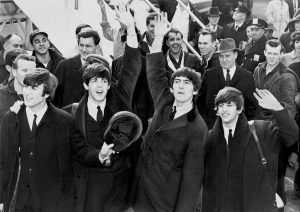 "Bluegrass really hooked me with its high energy string playing and artists such as Alison Krauss giving the genre a gentle touch. Female country/rock/blues bands such as The Judd's and Bonnie Raitt really fired my enthusiasm and I have one album by Ella Fitzgerald that is worn out because I played it so many times while trying to emulate that fabulous voice." Linda commented.
Like so many songwriters and composers before her, Linda's early formal musical training was limited, so she decided to take music theory exams at the age of 50, something she says really helped her to collaborate with other musicians and enhance her song-writing skills.
"I enrolled at the local college and meekly sat with a class of teenagers, but I gained a distinction and an understanding of how everything I had been doing for years fitted in the bigger picture."
Now at the age of 70, Linda's song-writing career appears to be going from strength to strength, with highlights such as performing an original folk piece with a children's choir for Queen's Brian May and having two of her classical cross-over recordings released and performed live at UNESCO in Paris for the launch of the International Day of Light.
ABOUT TIME is available for streaming or downloading from most digital stores, including iTunes & Spotify.
https://music.apple.com/gb/album/about-time/1534480572
Although some of my songs have already been recorded and released by myself and other artists, many more of them in different genres have been in a folder attracting dust for decades.  When Covid19 came along to haunt us, I decided to resurrect them and record the first of a set of three albums as there are so many compositions to work on. I really think it's ABOUT TIME!"
Also available to download from BANDCAMP
https://lindalamon.bandcamp.com
Linda Lamon.
Many thanks to the following radio/TV stations who have been supporting my music with interviews and airplay.
BBC Radio Bristol, (Steve Yabsley) (Interview above)  BBC Radio Somerset, BBC Radio Derby, (Steve Jordon)  BBC Radio Shropshire, (Adam Green) BBC Radio Devon (Pippa Quelch)  & BBC Radio West Midlands, (Paul Franks)  with Radio Woking (Jon Andrews,)(London) West Norfolk Radio, (Jane Clayton)  Express fm (Portsmouth) (Ian James)  Folk Roots at Brum Radio, (Mike Davies)  Wey Valley Radio, (Brian Player)  (Hampshire) North Cotswolds Radio, (Peter Lewis)  Welcome Radio (May Hines, Staffordshire)  Country Music Switzerland, Line Dancing Radio, (International)  Art Radio (International)  Miskin Radio, (Kent) KIO7 fm (Scotland) TDI Scotland, GLOTIME TV, BGFM WALES, DEAL RADIO (The Folk Pilot with Neil Vessey) Camglen Radio (Scotland) Academy fm (Ramsgate) Sedgemoor fm (Somerset).
FOR FURTHER INFORMATION & INTERVIEW OPPORTUNITIES: Email: lisa@lisadaviespromotions.co.uk