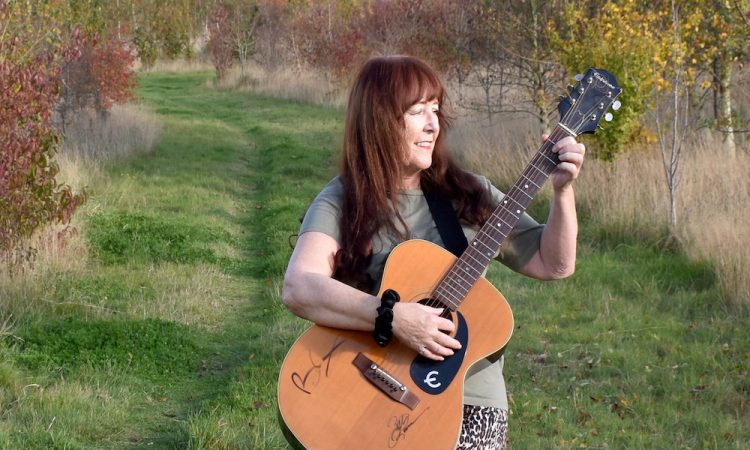 The ongoing pandemic has given Linda Lamon the opportunity to hunker down and get some new tracks ready for her second album, ABOUT TIME 11.
This new and original material focuses on acoustic folk and bluegrass and it reflects the diversity of Linda's song-writing skills.
"There have been so many challenges – the biggest has been finding the motivation to get into the studio to work when there has been so much negativity surrounding the Covid-19 virus. The winter lockdown however, forced me to get on with it." Linda said.
The team in Nashville that provided the instrumentation for Linda's first album, are also on board to record their parts for this new release, which features a Grammy award winning fiddle player. Husband and wife team John and Charlotte Breese, based in Bath, are also contributing their own UK style of bluegrass and folk.
"As previously, I will be utilising USA and British recording studios to achieve the sort of authentic feel I was looking for. I met Josh Clarke from Get Real Audio at UK Bluegrass festivals, which he provides the sound for… he's the only person I trust in the UK to create quality acoustic tracks." Linda added.
The ongoing subjects for Lamon's music are nature and the environment and these themes follow through with About Time 2. Ditty's about a Dorset bus, hedgehogs, badgers and woodlands are mixed with stories about people and the places Linda has encountered on her life's journey.
There will be one more album to record this year, which will comprise of R&B and rock songs. A triple album will be released in 2022.